'Free' is Baby Jesus' favorite word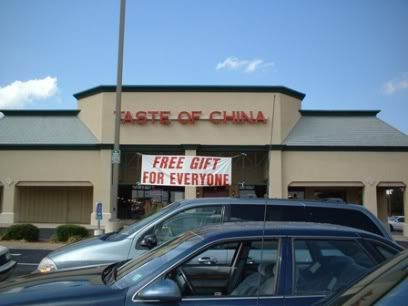 Today at 4:30am I took my sister Robbyn to the airport. She's going to be in Boston for a week visiting her best friend from high school. She really deserves a vacation and I really deserve the use of her car.
Sidenote: I got turned around on the way home from the airport. You'd think that since A.) I've been to Will Rogers Airport about a gazillion times and B.) I was born and raised in OKC that I'd be able to know the route like the back of my friggin hand. However, if you were to make this assumption...you'd be pretty dang wrong. I have a HORRIBLE sense of direction! Also it was like 5am by that time, and I hadn't slept all that much.
Later in the day, after I caught a couple of extra hours of sleep, I decided to schedule in some quality time with my younger sister Cristal aka Crazy Eyes.

I told her I'd treat her to lunch and after a bit of deliberation we finally settled on the Taste of China all-you-can-eat SUPER BUFFET on 39th Expressway. The "Free Gift for Everyone"-thing was just an additional, but pleasant surprise.




That's how super the buffet was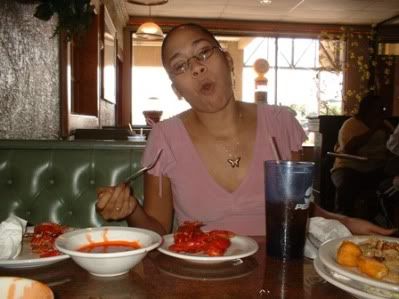 The buffet was actually only adequate at best. Yes, there was a wide selection...but the taste was not-so-super. I mean I've had better. Still, there was the whole free gift goodness to look forward to, so all was not lost.

We were expecting something like a coupon or some kind of extra food item, but once again to our surprise there was an entire table of trinkets and knick-knacks that we could choose from.

Cristal took the practical route and chose a mini-manicure set. I went for a garish yellow tie with a picture of keg and a mug of beer on it. What can I say? It called to me.




Everything you see can be yours for 4 easy payments of $99.99 ... and I mean everything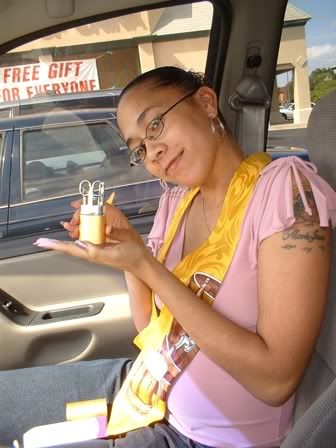 For dessert, we went on a half-assed search for my dad. He left the house without mentioning where he was going, so Cristal and I kind of assumed he had gone to his now favorite bar, the Red Rooster.

Alas, he was not there, but since my friend Bianca kinda lives around that area, we popped by her house for a little chitty-chat.

Afterwards, Cristal wanted to swing by one more place before we went to go pick up my mom from Gillian's house. However, little did we know that my time-saving plan of taking the highway was about to be foiled. Traffic was backed up on I-40 because of an accident.




Then it started to rain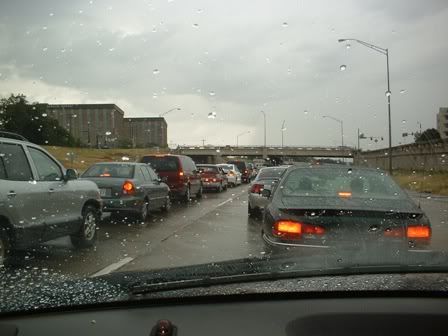 We were pretty much stuck on the highway. A bunch of retards behind us decided to turn their cars around -- on the highway -- and drive back on to the on-ramp(WTF?!) to get back off the highway.

The rain started coming down hard again, like yesterday, except this time we were stuck in a car on the road.

But Cristal and I just cranked up the radio and had a good ol' time in the car.




My impression of Remington's impression of how he thinks I drive. 10 and 2, bitch!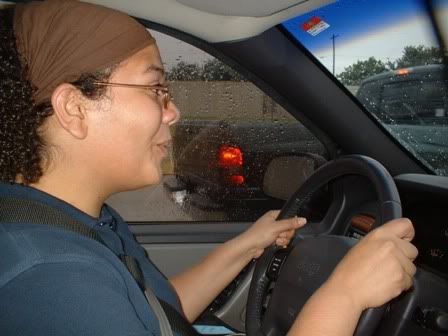 My impression of how I do "The Robot" when I'm stuck in traffic on I-40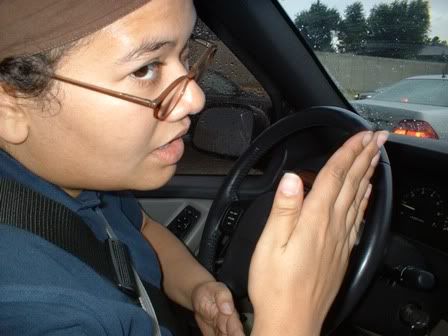 My sister and I spent about 45 minutes stuck there. Now I have to burn her a copy of the Gentleman album that we listened to during the ordeal.

Cristal also managed to snap a crappy picture of one of the cars that was to blame.




Busted-ass hooptie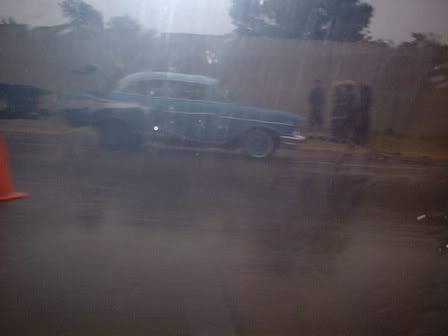 All in all, we had a grand day. We bonded over chinese food and free stuff, I bought her a small flask of really cheap whiskey (per her request),




Um, ew.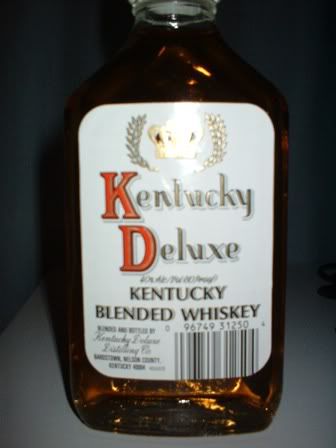 we had a 45 minute-long dance party on the highway and last, but not least, we took a picture of a port-a-potty at the park around the corner from my house.




Double ew.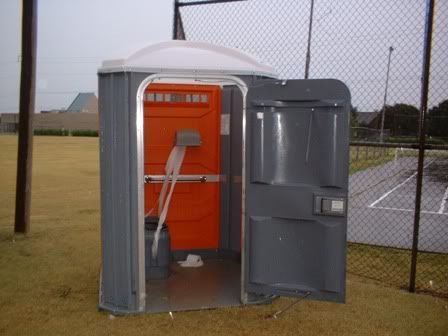 It looks like it took a beating from the storm.

Also, the port-a-potty picture was Cristal's idea.