...declared the lonely pirate, before he turned and sighed, "Arrrggggh..."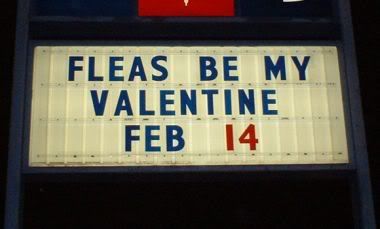 I heart the OKC Metro alt-weekly, the
Oklahoma Gazette
. It's an interesting read and a great source of info on cool-ass places in the city that I never knew about (even though I don't really have the time to go to any of them...although, watch out
shawarma
place, for it is about to be on, like the proverbial Donkey Kong).
Within the Gazette's pages, I also learn how much it would cost to move into one of those swanky Bricktown loft apartments that I used to dream living in when I was younger and, in general, the publication offers a much-needed contrasting voice to our lame-ass state newspaper,
The Daily Oklahoman
. All of that, my friends, for my favorite price -- free (God bless the alt-weekly...)
In fact, one of the only things I don't enjoy about the Gazette is the syndicated "Free Will Astrology Horoscope". Lord knows, I have a weakness for reading my horoscope, especially when it says stuff like "You will have luck in financial matters" and then later I find like a fiver in my back pocket. That's pretty awesome to me.

But this Free Will Astrology hippy, he writes too dang much...and I don't understand half the shit he's saying most of the time. I get like 5 words into the first sentence and then my brain's like, "Fuck it, let's try tackling that NY Times Crossword back on page 17."

That said, I did happen to read something that struck a chord with me in last week's V-Day horoscope for Taurus and I'd like to post part of it in honor of this special (and by "special" I mean "retarded") day (with some edits...you can read the whole thing here):

Happy Valentine Daze, Taurus! After extensive meditation about what advice would be most useful for your love life in 2006...this observation by The Simpsons' creator Matt Groening: "Love is a snowmobile racing across the tundra and then suddenly it flips over, pinning you underneath. At night, the ice weasels come."

Ok granted, dude goes on to say some stuff about how that's not exactly the credo that one should live by....

but fuck that, when has Matt Groening ever steered me wrong?!