Stell's dir mal vor...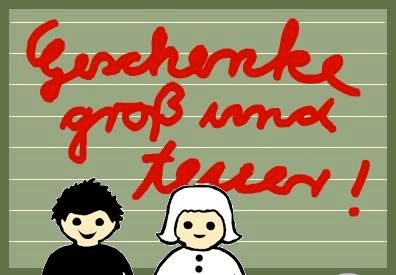 Cheffe
wohnt momentan in Österreich.
Er liest mein Blog bei der Arbeit und hat sich neulich über
eine Verknüpfung
in dem letzten Eintrag beschwert. (
Cheffe
-- keine Sorgen -- du kannst ruhig draufklicken, ist ok ;) )
Aber würde er wegen den
"NSFW-Links"
(Verknüpfung is SFW) gefeuert, dann würde ich mich (ein kleines bisschen) schuldig fühlen...
besonders heute,
denn er hat Geburtstag.
Alles Gute zum Geburtstag,
Cheffe
!
Drink up and don't let The Man get you down!